Mission Statement
Drawing on traditional elements and incorporating modern style and the personality of the client are integral parts of my work. Creating a space that is elegant, yet comfortable and functional, where the client feels at home, is my ultimate goal. The perfect design is a creative reflection of a client's personality and lifestyle, whether it's in New York, Rome or Budapest. I believe that a designer is an imaginist – one who can help clients go beyond their concept to an even grander solution; a solution that, while not evident at first, will become obvious when discovered. The designer must interpret the client's innermost feelings of image as perceived by others, to create a well designed, livable home. I believe in incorporating the clients' needs and tastes into the design of their residence, whether we are designing a traditional, contemporary, modern or ethnically influenced space. Because every project is different, I completely re-invent the way I work with every client. No two homes are alike, why should be yours? It's your home. I want you to be as comfortable, not only with the final results, but with the process as you can possibly be. Contact me, let me help you.
Bio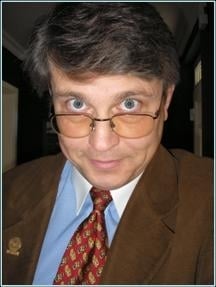 Dr. Gabor Nemeth
Member of the Board of LOSZ
"INTERIOR DESIGNER OF THE YEAR – 2006"
1st place by popular vote
People's Choice Award
Designer portrait:
Dr. Gabor Nemeth has always been drawn to esthetics and beauty. As a child he wanted to be a designer, though (not having any design school at that time in Hungary) he graduated on the Medical University. You may say it's a far reach, but both have something in common: the needs of maximum empathy and problem solving skills as well as reliability and excellent communication. Working as a sales & marketing manager for an American company over a decade Gabor was fortunate to travel the World. Visiting several states of the USA, most countries in Europe and also the African continent gave him the vision and experience he can utilize now as an Interior Designer, for the benefit of his clients. Though he's best known by designing "American-influenced" interiors, he's as well at home in the contemporary styles of minimal and retro, or even in the ethnically (Asian-African) biased spaces. His publications appear in several Interior Design Magazines as well an on the LOSZ (Association of Hungarian Interior Designers) web-pages: www.lakberendezok.hu
In 2006 his unique style and dedication was appreciated by earning the "Interior Designer of the Year" by popular vote (People's Choice Award). In 2009 he was elected to the Board of Association of Hungarian Interior Designers. Blue-Loon Interior Design is his private company.
Services & Fees
Interior Design services may include some or all of these steps:
Initial consultation where we evaluate your needs & wants
Evaluating new construction, suggestions to the architects & contractors
Functional space planning, re-designing floor plan if needed
Design & prepare furniture & lighting (electric) & water plans
Design & draw built-in cabinetry & other custom interior details
Select materials & finishes for interior surfaces
Suggest bath fixtures, door & cabinet hardware & lighting fixtures
Design & select stone & tile for fireplaces, kitchens & baths
Design, select, purchase & install all interior furnishings & accessories (optional for extra fee)
For more information regarding our services & full list of prices please contact us at:
Phone: +36/209-411-416
E-mail: american.design@yahoo.com
Design Ideas
There were several of my articles published in different Interior Design Magazines, as well as on the Hungarian Interior Design Association's (LOSZ) webpages. However we regret to say that all the published articles are available in Hungarian language, only. Sorry!
For pictures of our works, please visit the "PORTFOLIO" and the "RAJZOK" parts of this web-page.
For inspiration, please, visit "LAKBERENDEZES" than click on "Lakberendezesi ötletek" or "Lakberendezesi trendek". There you find some pictures worth visiting…
For more information about "American Interior Design" styles (USA – Canada – Mexico) , please, visit our other website: www.amerikai-lakberendezes.lap.hu or our Blog: www.designed-interiors.blogspot.com
For consulting on your needs & challenges you can e-mail us at:
american.design@yahoo.com
Copyrights
Our name comes from…
Photographers of our Web site…
Copyright info…
Where did our company name come from?
Common Loon (Gavia immer) – Loon painted by Daniel Smith
A native bird to the open waters of northern USA and Canada, the Loons are the symbol of freedom and endless space.
At dawn you can wake up to the call of the Loon mystified to observe as these noble birds play on the lake. The endless divers prove their parental skills as their chicks are taxiing on their parents back.
Perfect by design, in their back and white tuxedo, they are so magnificent. Once you saw them you never forget them.
Their home is our home – perfectly designed by Mother Nature.
Save the Earth – there is only one!
Photography on our Web site by:
Interior Design photos by:
Tamas Andrasi, Gabor Fenyes, Gabor Nemeth, Peter Szekely
CAD graphics by Csaba Szasz
Credits: Illustrations to some articles were borrowed from ABC (www.abc.com), BGH (www.bhg.com), KARE (www.kare.de), O&L (www.osborneandlittle.com), VITRA (www.vitra.de) – thanks for Google for the rest…
The banner is based on the original art of Warren Kimble (USA)
Copyright:
The designs shown in this website, including the photos and drawings, are protected by copyright and trade dress laws, and may not be copied, imitated, manufactured or reproduced in any manner without the prior written consent of Blue-Loon Inc.
Blue-Loon Inc. will enforce its intellectual property rights in these designs to the fullest extent of the law.
Designs & Content Copyright: Blue-Loon Inc.
All Rights Reserved.